IPConnectX is a team of dedicated, talented and highly qualified IT professionals. We have extensive experience across a broad range of technology areas and in business consulting. Our IT reps have information security experience and CISSP accreditation (CISSP). Our style is flexible, dynamic and focused on providing the best advice and quality service for IT and Business issues.
To be the most responsive independent Managed Service Provider in Canada.
To allow our customers to focus on their core business while achieving mutually beneficial business outcomes.
Customer-centric sales approach
Treating people with respect
Personal and collective team accountability
Open communication/Commitment to creating accessible lines of communication both internally and with our customers
Mr. Alex Bichuch, Managing Partner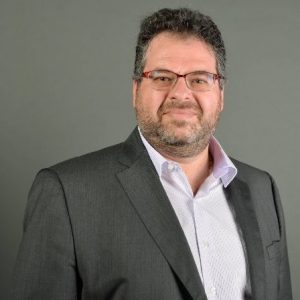 Mr Alex Bichuch is a Senior Networking and Security Consultant with a progressive 18+ years career in technical hands-on and management capacities. Alex demonstrates an impressive record of success maximizing value of existing technology infrastructures and implementing new, cutting-edge technologies that drive incremental business value.
Alex was a Lead Architect on an international VoIP project incorporating branch consolidation, transition from legacy systems to IP enabled voice solution, and implementation of four regional call centers.
Alex also worked as a Project Executive on a national coast-to-coast VPN rollout, that included transition from legacy X.25 credit and debit processing system with standalone point of sale system to integrated POS with IP based credit/debit/judication system.
Alex has been leading multiple small to large, simple to complex projects involving telephony, networking and security systems to simplify business operations with innovative technology solutions.
Alex received an MBA in Information Technology degree from Athabasca University and has various industry certifications such as CISSP, RHCE and FCNE. He has been active in the areas of Linux, security and Voice over IP for over 10 years. Alex is also frequently asked to be a guest speaker or contributor at various technology vendors and business forums across Canada and USA.
Mr. Jeff Cohen, Senior Integration Consultant
Mr Jeff Cohen has an international consultancy experience in his 20 years of career in architectural, technical hands-on, pre-sale and post-sale and project management skills. Jeff has held multiple senior positions in Systems, Networking, Security and Storage expertise in healthcare, automotive, utility, legal, insurance, retail, manufacturing, government and public sector.
Jeff previously worked for Managed IT Services companies and has the expertise of managed services clients support, as well as building and maintenance of data centers experience.
Prior, Jeff worked for large service providers, specializing in multiple international connectivity and security projects, as well as designing and building massive virtualized cloud environments from ground up.
Jeff has been helping businesses to develop and execute successfully on their IT Business Continuity and Disaster Recovery plans, to meet their business requirements.